If you think your trip across town to training is a pain, spare a thought for the hardy Norwegians on the Lofoten Islands. They sport one of the most spectacular & remote football fields on the planet, the amazing Henningsvær Football Stadium.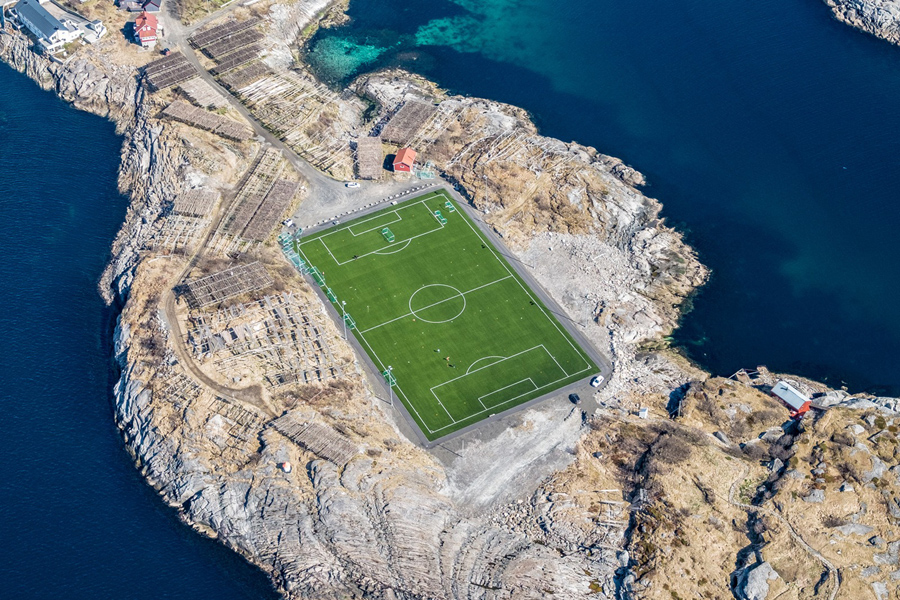 Located far above the Arctic circle in a remote fishing village, the people of Henningsvær have such a love for the game that they carved out this beautiful playing field from solid rock.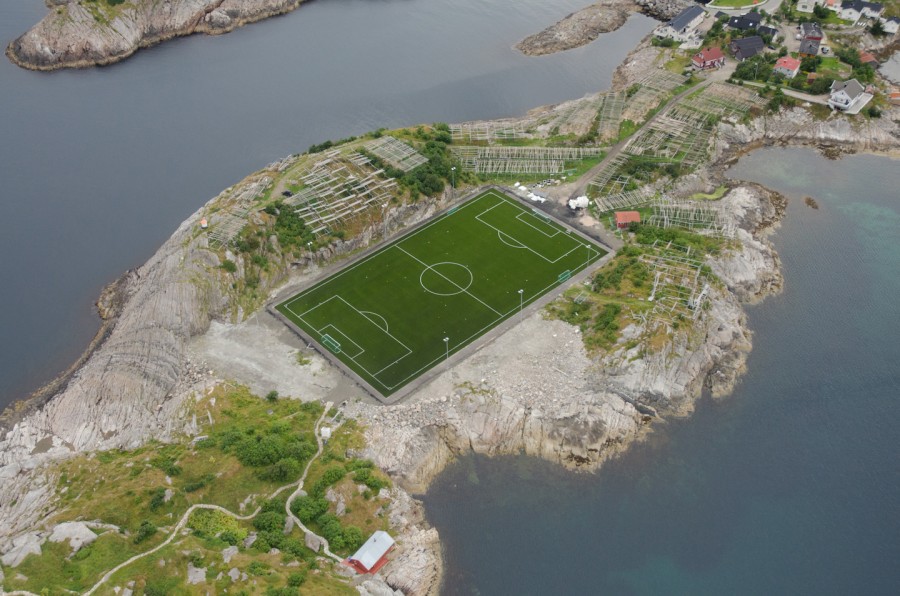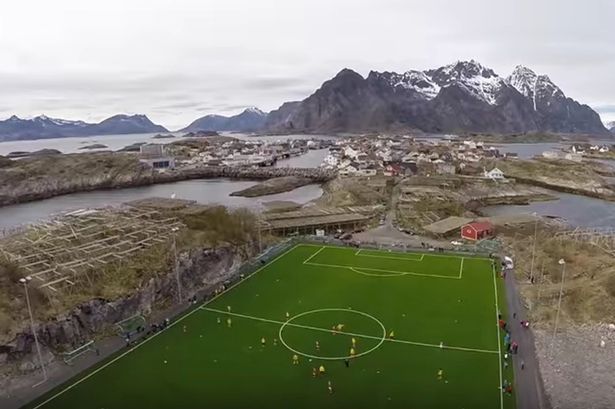 Feeling cold yet?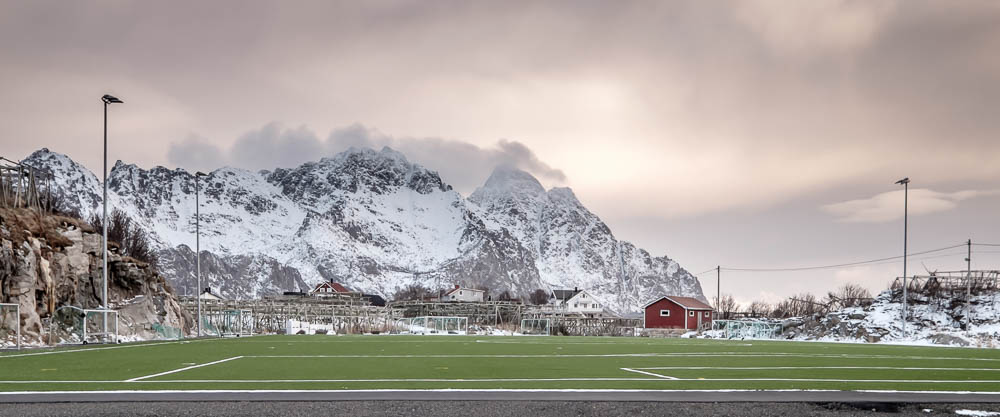 Below : Nearby drying racks for nets and fishing tackle.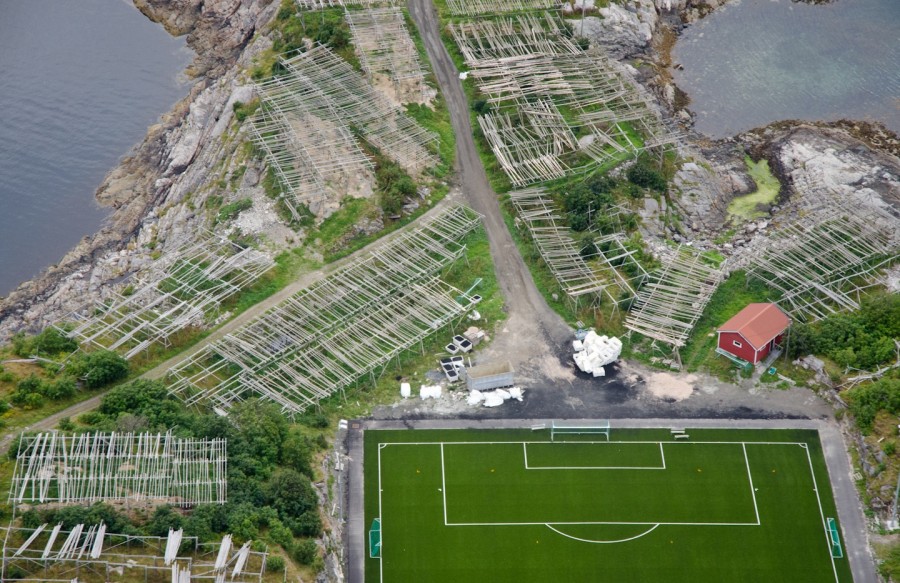 And so you can get a feel for just how remote this really is, here's a map. Zoom out.  Isn't that incredible? How do feel about your trip to training now?