Alrighty Coaches, time for some exciting news!   We just made sharing your sessions on your favourite Social Network super-easy!!
When you share a drllz session (ie : click-hold the Session and choose "Share"), our server will send you an email …..
"Yeah? so what, that's nothing new …" you say?
Well now the email looks like this …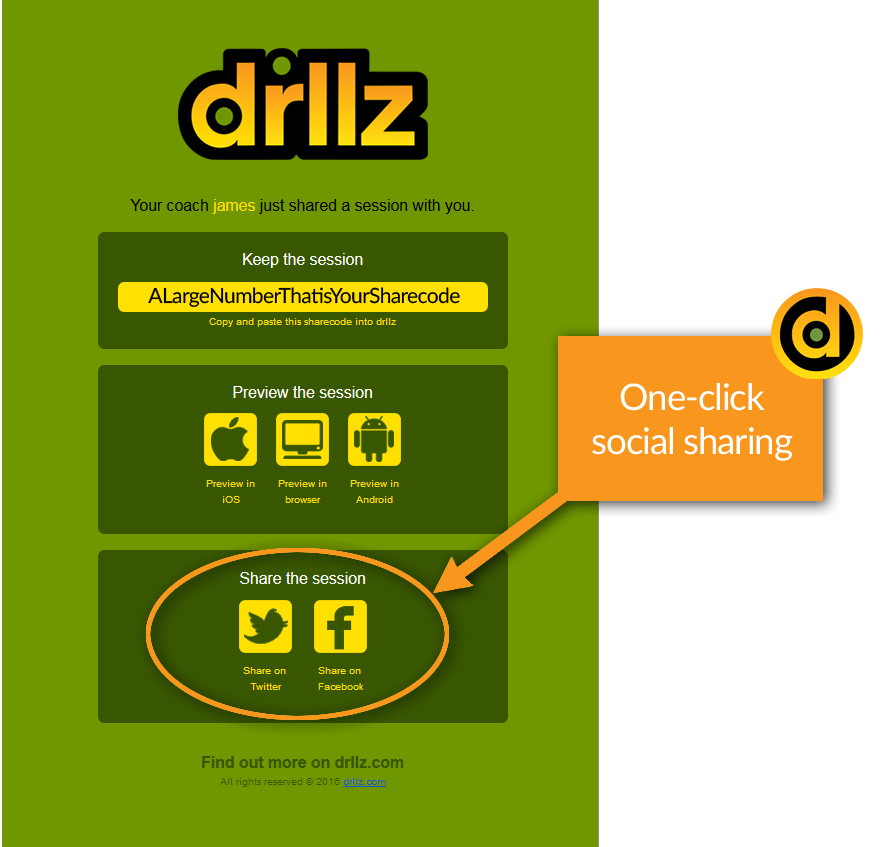 See those new buttons at the bottom? One click to share to Facebook or Twitter!
It's now soo much easier to share your training sessions! Try it yourself.
Stay well, train well.